Banner Ad Campaigns
How to Easily Implement One of the
Most Lucrative Forms of Advertising On the Web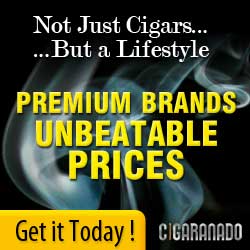 As you probably know, Banner Advertising is one of the most explosive ways to advertise and get quality traffic to your site.
Indeed banner advertising can work so well that it's almost dangerous, meaning you have to be ready to handle the level of traffic that banner ads can bring.
Another thing to consider is that Banner Ad campaigns however, especially truly effective ones, can be challenging to manage and make a profit from at the end of the day, unless you know what you're doing
For instance, you'll need consider factors like: payment model (CPM, or cost per thousand)… PPC (pay per click or pay per conversion)… along with a myriad of other facts like size of your ads, where they are placed, how to negotiate rates, monitoring all your key metrics, and so much more.
It can be so confusing!
And all of this means that, banner ad campaigns could be a total disaster for you – with countless possible mistakes.
Yet it does NOT have to be that way. Not for you …
Because Webati can help you create profitable banner ads for your products and services, even if you have absolutely no prior experience or knowledge about banner advertising. We use a step-by-step method within our team that has proven to be extremely effective for our clients,
First, we go through a powerful process that helps examine your competition, the right "angle" and the goals for your campaign. We also assess your ability to handle high volumes of customers and covert them effectively.
Remember, an effective banner advertising campaign is as much about conversion as it is about traffic, and so where you send your customers is just as important as your banners.
Also depending on your budget and the market you're aiming for, we can help determine which websites would be best for displaying your banners, contact them, and negotiate deals.
We have the ability to help you track and optimize results along the way, so that your campaign brings you profitable results.
Online Banner advertising is also one of the single most effective ways to profit from your own traffic or remnant traffic that you don't sell products for.
So if you're currently getting traffic to your site that's not being monetized, this can be a very nice source of passive revenue for your company. We can show you how to do this as well.
Here are some specifics we offer in terms of banner advertising:
Help you with creative concepts
Create banner ad copy for you
Design the ads
Help figure out ideal websites
Get websites to pick up your ads
Target your ads based on visitor preferences
Help track and optimize performance
We handle all sorts of banners - from static to flash, motion or animated.
If you've always wanted to tap into the power of effective banner advertising – but you didn't know where to start – don't worry. Very few business owners have such knowledge.
Fortunately now, you don't need to have it. Webati can take care of your banner advertising from A-to-Z and ensure that it delivers meaningful ROI and results.
To find out more, CLICK HERE or call +1 (866) 580-2620 and set up your evaluation TODAY.