Increase Your Business Website's Usability with Content Management Systems from Webati!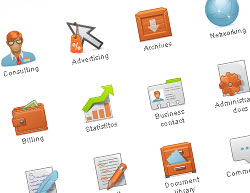 Webati, as one of the premiere San Jose web development firms in the state of California, offers a whole host of different services to make your business's website stand out from its competition. One of the weapons in their San Jose web development arsenal is content management systems. In its most basic definition, a content management system is a tool that offers you complete control over your own website.
Webati, as one of the best San Jose web development firms, offers content management systems that will evolve to meet the unique demands of your business's website as it grows. This means that you will not continuously have to pay a design firm to make changes to and modify your website. If you are interested in creating a strong Internet presence with your business's website through San Jose web development, then you are strongly encouraged to engage the services of Webati today.