How to Perform Your Own Link Audits Part 2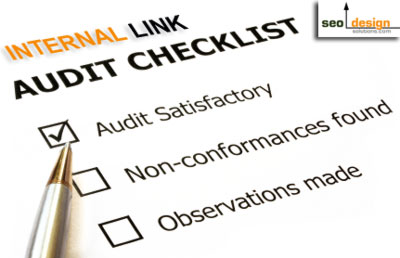 Yesterday, we started discussing how to perform your own link audits. Moving forward, the next step you are going to need to take is to find out where your website stands.
Discovering Where Your Website Stands
Your next step is performing a link audit is to determine where your own website stands. This is a fairly straightforward process. Using your analysis tool of choice, grab a list of links from it and start analyzing it for the following information:
Anchor text distribution
Links to home pages
Links to deep pages
No followed links
Image links
Before you can move forward, you are first going to need to know exactly what you have on hand. It shows shortsightedness to create a strategy without factoring in where your 90% money keywords are located and where your 1% brand keywords are. It would be pointless to continue moving forward without creating more money generating links. If you use of links has previously been restricted to your homepage or landing pages, then you need to start adding them in to your subpages as well. Once you have become comfortable with analyzing your business's website, it is going to become much simpler to perform competitive analysis.
Remember, that while you want to gather as much information as is possible from your site, you need to make sure that you understand all of what you are gathering. If you use info you aren't familiar with to create a strategy, it could end up harming you in the long run.
A Few More Random Caveats & Tidbits
Many of our clients at Webati have found it useful to invest in a link growth tracking tool. While you might have to register in more than one domain, this type of tool is excellent for identifying link spikes. Link spikes are troublesome because they can indicate that someone has a link or spam network going on.
When one of our clients asks us what a competitor is doing to outperform them, our link growth tracking tool is one of the first metrics that we check. Whether or not the effort is legitimate or unscrupulous, there are a number of sites who are going to create lots of links quickly and rise meteorically in the rankings. It does happen, but the primary question is whether or not they are going to be able to stay there. If you see a site that has done just that, don't rush off and think that you have to follow suit. You could just as easily see them fall off the radar in a week or two.
If you have never performed an audit of your own website before, then you need to try and familiarize yourself with the data. If you are a complete novice, then it might be best if you enlist the services of our trained professionals here at Webati. Through each step of the process, we will teach you our own best practices, so that you will know how to properly interpret the data. Give us a call today!