How to Make the Most of Your Social Media Marketing Efforts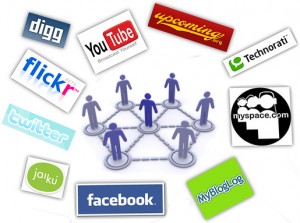 Are you social media marketing efforts not producing the results that you would like? As a business owner, it can often be difficult to find the time needed to jump start your social media marketing efforts. Here are 5 quick tips that you can put to use this week to get a head start.
Get your clients' email addresses.
This one is so simple. Start collecting email addresses. You can even add a promotion to your site's landing page that promises a reward for registering their email. Before you know it, you will have collected several hundred email addresses. Now, it's time to put them to work. Start engaging them on a regular basis with emails about product promotions, relevant news, or other items you think they will enjoy.
Ask for reviews.
If your business is listed on a site like Yelp or Google's Business Page, then ask your clients for reviews. If a company does not have any reviews, most users will skip on to the next company listed. Use review requests to get your satisfied clients online and talking.
Give back.
Find a local cause that your business will be happy to support. Your work will be noticed. Editorial reviews will often mention your business and its charity work, which is a great method of attracting the attention of potential clients.
Change up your content.
Successful

social media marketing

is all about relevancy. If the content of your site has not been updated in a while, try hiring the services of a professional copywriter to update your content, or try changing the current promos you are running.
Learn from your clients.
The more you know about what your clients are looking for, the better chance you are going to have at making them happy. Ask them simple questions and then use this valuable information to leverage it to your advantage.
Are you still having trouble with your social media marketing efforts? Contact us at Webati today. When it comes to social media marketing, we have many years of experience when it comes to leveraging these various platforms to your advantage. Your initial consultation with us is 100% free, and we will be more than happy to answer any questions or concerns that you may have. You are going to love the results that are social media marketing efforts produce for your business.