Get WordPress Custom Plugins Built Specifically For Your Website From Webati!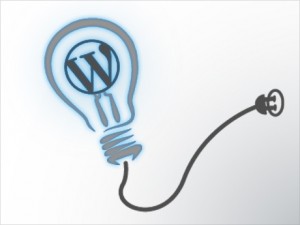 Let's say that your business already has a pretty awesome website. That's great! Do you want to make your business's website even easier for WordPress members to use? That's even better! WordPress custom plugins from Webati can allow you to do just that! Devising and implementing such custom plugins is not difficult when you have the right team of professionals working for you. This is where Webati comes in!
Over the years, Webati has gained an extensive deal of experience in developing WordPress custom plugins for a wide array of clients, including plugins for Sociable and the ever popular Google Analytics. Some of the plugins that Webati has created for WordPress are among the highest rated on the WordPress website. The benefit of adding custom plugins to your website is that it is going to provide for a faster uptake of your business's product or services by allowing clients to more easily integrate them into their websites.
When you choose to work with Webati to create your WordPress custom plugins, here are just a few of the things you can expect to encounter:
Webati will provide ongoing training in how to use your plugins and will provide maintenance services so that they remain bug free.
We will also provide the knowledge and expertise to devise any type of plugin for your business, regardless of how complex it might be.
We can also design plugins that will work within any WordPress theme templates.
WordPress continues to gain in popularity each day, not only as a blogging platform, but also as a form of basic CMS. For many business owners, it is becoming an invaluable source of marketing and promoting their business's products and services. Consequently, you can see why the need for WordPress custom plugins has exploded in the last few years. Fortunately, the web developers behind WordPress have foreseen these needs and have enabled the possibility by customizing the basic functionality of their website.
If you are interested in seeing what WordPress custom plugins from Webati can do for your business, then we would strongly encourage you to contact us today. We can easily be reached by phone or email. Once you contact us, we will set up a 100% free initial consultation to discuss your needs and any concerns you may have. Webati guarantees that you are going to love the results of your new plugins!