FREE Unzip Program works on ALL .zip .tar .rar + More

Have you ever needed to uncompress a .tar, .gz (Gzipped) file with windows? Well if you aren't uncompressing gzip files on a web server,
you need a special application…
to unzip them as windows zip built in doesn't handle these. So here is a link to download a free zip/unzip utility that is simple, efficient and of course free.
The main features of 7-Zip
High compression ratio in new 7z format with LZMA compression

Supported formats:

Packing / unpacking: 7z, ZIP, GZIP, BZIP2 and TAR

Unpacking only: ARJ, CAB, CHM, CPIO, DEB, DMG, HFS, ISO, LZH, LZMA, MSI, NSIS, RAR, RPM, UDF, WIM, XAR and Z.

For ZIP and GZIP formats, 7-Zip provides a compression ratio that is 2-10 % better than the ratio provided by PKZip and WinZip

Strong AES-256 encryption in 7z and ZIP formats

Self-extracting capability for 7z format

Integration with Windows Shell

Powerful File Manager

Powerful command line version

Plugin for FAR Manager

Localizations for 74 languages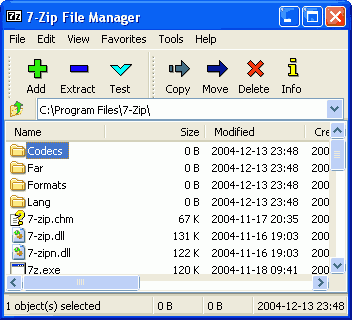 7-Zip works in Windows 7 / Vista / XP / 2008 / 2003 / 2000 / NT / ME / 98. There is a port of the command line version to Linux/Unix.
http://www.7-zip.org/download.html
Till Next Time!