Enjoy Professional CD Design & DVD Design From Webati!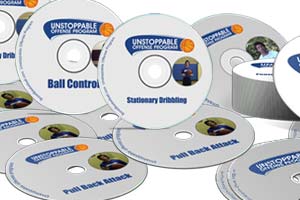 At Webati, we've worked hard to establish our reputation as one of the leading graphic design companies on the West Coast. One of our specialties is professional CD design & DVD design. Our goal in providing these services is to provide musicians and artists with graphic design that is clearly going to convey the vision and message behind their music in a precise and compelling manner. As an artist, you have poured your soul into your work, and your CD design & DVD design should reflect that.
What sets Webati apart from our competitors in this field is that we understand that the look of your CD or DVD is a literal extension of who you are as an artist. Your art is what makes you unique. We believe that the visual elements of CD design & DVD design should reflect this as well. We absolutely adore working with musicians, and in today's tough economic times, we understand that it is more important than ever for you to stand out from among your competition.
Having worked extensively with some of today's most popular and enduring artists, Webati has developed an unparalleled ability to capture the message you want to express. We then take this message and convey it through expressive and compelling CD design & DVD design. Here is what you can expect in working with Webati:
A free and confidential in depth interview with our graphic design artists so that they can "get" the essence of who you are as an artist.
A guarantee that we will never use a premade template design. The designs we produce for you are guaranteed to be 100% unique.
The highest caliber of work, within a reasonable time frame.
Extremely competitive pricing – You don't have to spend a million dollars to have an album that will sell a million copies.
100% satisfaction guarantee – We will work until you are 100% satisfied.
Our in house team consists of some of the most talented graphic design artists in the world today. When you choose to work with Webati on CD design & DVD design, you will be able to take advantage of their expertise, creativity, and passion.
Don't wait any longer. Today is the day to take that first step forward as an artist. Express your essence as an artist in a way that is going to get you remembered for all of the right reasons. Email us or contact us by phone to schedule a free consultation, and we will start planning your options for moving forward.