Enjoy Professional and Unique Website Development from Webati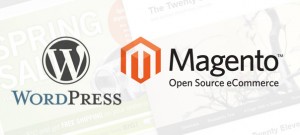 Creating a user friendly and visually attractive website is simply the start of professional San Jose web design. In order to turn your business's website into a virtual cash register, it is going to require dynamic San Jose web design applications that set your business's website apart from its competitors. This is why Webati maintains a comprehensive team of website designers, developers, and engineers to make your business's website work harder for year.
Each of these individuals are proficient in a number of different technologies, including ASP, Joomla, Magento, and HTML. In addition to setting your business's website apart from its competition, it is a guarantee that this website will also be visually engaging and user friendly for potential clients who come to your new site. Maximize the potential of your business on the Internet by engaging the professional San Jose web design services of Webati today and see what they can do for you!