Enjoy Comprehensive Web Development with Webati!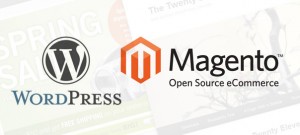 Webati is one of the premiere San Jose web development firms in the state of California. However, engaging the services of this San Jose web development company is just the first step in the list of services they will provide you with. It is their philosophy that your business's website should worker harder for you.
The first step in achieving this through professional San Jose web development is to distinguish your business's website by employing the use of various dynamic applications. The professional designers and engineers behind the Webati firm are experienced in ASP, ASP.net, WordPress, PHP, Magento, Joomla, and HTML. From content management systems to inventory control systems to intranets, they have a variety of tools at their disposal to make your website stand out from its competition. When you engage the services of this professional San Jose web development firm, it will be one of the best financially savvy decisions you can make on behalf of your business.