Does Webati Offer Any Type of Guarantee on Their Work?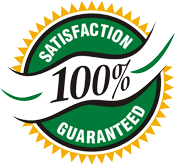 The answer to this aforementioned question is yes. Webati has hundreds of satisfied clients who will attest to the professionalism and results that their San Jose web design work has produced. Webati maintains a high level of confidence that you are going to fall in love with the San Jose web design work that they perform.
In fact, if you do not love the San Jose web design that Webati has performed for you, then Webati will refund your money. There are few other San Jose web design firms who offer this type of guarantee on their work. If you are not 100% satisfied with the website that Webati creates, then they will make the necessary changes. However, if the problem cannot be rectified, then Webati will refund 100% of your deposit for the project. When you choose to work with Webati on San Jose web design, you are choosing to work with nothing less than the best.