Discover the Power of Pay Per Click Marketing Today!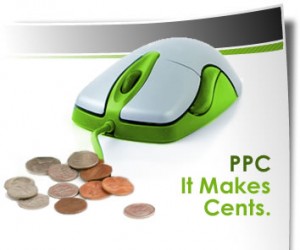 Are you familiar with pay per click marketing? If not, this it is time to find out what this powerful and profitable form of marketing can do for your business. In its most basic definition, pay per click marketing can be defined as a form of marketing that revolves around keyword usage. In order to create effective campaigns, keyword research, grouping, and organization is going to be critical.
The reward will be an increase in your business's search engine rankings. Advertisers who learn to use keywords effectively can create their own pay per click marketing campaigns. These campaigns are incredibly effective at targeting the right kind of clients. To be successful, you are going to need to choose keywords that are targeted directly towards your company's targeted demographic.
If you are able to base your pay per click marketing efforts based on actual keyword traffic data, then you will better be able to reach your conversion goals. Additionally, you will also save a considerable amount of money by lowering irrelevant traffic. In doing so, you will be miles ahead of your competition. Your competition is not going to have the integrated management capabilities that pay per click marketing provides you with.
In using pay per click marketing, just a couple of the benefits that you can expect to enjoy include:
Growing your customer base. You will be able to connect with clients that are looking for products and services just like those your company offers. You will be able to fulfill your needs by offering answers that are relevant to their searches.
Lowering your marketing costs. You will be able to enjoy discounts from the search engines in exchange for providing what their users are looking for.
Increased exposure on the Internet. Pay per click marketing is a necessary component if you want to create a formidable Internet presence for your company.
As you can see, pay per click marketing has a lot to offer your business. You will be hard pressed to find a company that has more experience in this arena than Webati. Even if you have not been able to profit from PPC in the past, Webati can still assist you. Just contact us via telephone or Internet today. Your initial consultation with us is 100% free, and we will be able to provide you with all of the information that you need or want to know about pay per click marketing.