Current Design Trends In Landing Page Design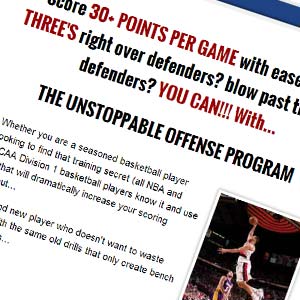 The looking and feel of your landing page design is going to be contingent upon the products or services that your business offers. At Webati, we are dedicated to constantly studying the latest trends in landing page design in order to gain traction and increase sale numbers for our clients. When it comes to landing page design, there is no one size fits all solution. This is why Webati will work closely with you to create a design that meets your company's specific needs.
In this post, I wanted to share a few tips for creating perfect landing pages. It doesn't matter what kind of products or services your business offers. This is common knowledge that everyone should know.
Landing Page Design – Showcasing Your Company's Talent
The most important content that will be on your landing page is the product or service that your company sells. The content is going to be what pushes the Internet and different interests amongst people. The right landing page design for your business is going to feature a unique color scheme and branding techniques. Large graphics and interesting background textures will serve to immediately catch a viewer's eye. Graphics further down the page should display your product in a positive light.
Landing Page Design – Closing the Gaps
With landing page design from Webati, we will assist you in determining when your current layout is bland, plain, boring, etc. On a landing page, you will want to use all available space to pitch your business's products or services, but the overall layout of the page should still be simple for users to navigate. Simple, large images and typography can be used to close in any gaps in your landing page design and still be enjoyable for a user to navigate.
Landing Page Design – Creating Sexy Eye Candy
One of the most effective ways to keep a visitor on your business's landing page is through stunning graphic design. Webati will utilize custom icons, graphics, and illustrations to assist with branding your product and to make your website more memorable for clients in the future. Repeat customers will continue to visit your website, and they will remember seeing your unique layout before.
Landing Page Design – Highlighting Your Company's Best Traits
Finally, professional landing page design should highlight your business's best traits. All digital products are going to have their good points and their bad points. Our professional designers will work diligently to ensure that the important, best features of your company's products and services are highlighted. For example, to create extra hype surrounding your business, we might suggest offering sales and sponsored deals for select clients.
As with any product, bear in mind that there will eventually be complaints and support requests. Your landing page should convey just how much support and value you are offering with your sales. Be aware that you are building products for clients, and your clients will find your website and hold their judgments until they have been proven wrong. With professional landing page design from Webati, we will ensure that these judgments are positive and showcase your skills in the most beneficial manner.