CD Design & DVD Design From Webati – How It Works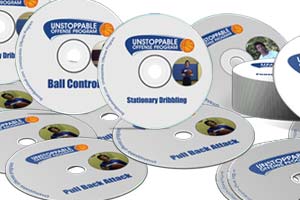 While we don't include the kitchen sink, getting professional CD design & DVD design services has never been easier before than with Webati! After an initial consultation, our professional graphic design artists will review any materials you have sent us. Before we sink our teeth into the design phase, we will double check to make sure that nothing is missing and to ensure that we are not having any trouble with your digital files.
When it comes to CD design & DVD design with Webati, our in house graphic designers will use a wide array of different design techniques to create a design that is expressive of you as an artist. These techniques may include using images you have sent us, textures, and special design effects. During each step of the design phase, we will make sure that you are included to ensure that professional quality and representativeness of your package.
Once the design has been completed, we will email the proofs to you through high resolution PDF files. If there are specific images or design details that you would like to review more closely, we will print these proofs and overnight them to you. While the final print may vary slightly from what you see on your computer monitor, you can rest assured that it will meet our demands for high quality results.
If you are looking for something slightly different or have tweaks you would like to make to your CD design & DVD design, don't be afraid to tell us! We guarantee that our graphic artists will get it right. Simply type out the corrections you would like to see made and email it to us! Our design work is accompanied by a no fine print guarantee. We guarantee that you will be 100% satisfied, or you won't have to pay a penny. Just for the record, 80% of our clients approve their CD design & DVD design within the second round of proofs.
Once you have approved the final design, it's time to head to press! Within a short amount of time, you will receive your finished packaged, and we are confident that your friends, family members, and business contacts will be impressed with how it looks!
With professional CD design & DVD design services from Webati, you are going to have a better chance of breaking into your target market. It doesn't matter if it is new fans, DJs, film festivals, or record labels. We promise that we will deliver the results you are looking for!