Banner Ad Campaigns – One of the Most Lucrative Forms of Advertising On the Web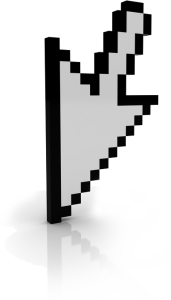 As a business owner, you probably know that banner ad campaigns is one of the most effective methods of advertising your business and attracting the type of high quality traffic that you want to see. Banner advertisements can work so well that it is almost frightening. Your business's website is going to need to be equipped to handle the amount of traffic that banner ads are going to bring in.
As a business owner, you will also need to take into account that banner ad campaigns, in particular the truly effective ones, can also be challenging to manage, unless you have had experience with them before. For example, some of the factors that you are going to need to take into account include payment model, pay per click , and a number of other factors. You will also need to consider the size of your banner ads, where they will be placed, how to monitor key metrics, and negotiate rates.
Is your head spinning yet? As you can see, it can easily be confusing. Fortunately, you are not in this alone. This is where Webati can step in and be of invaluable assistance, even if you have next to no knowledge of how banner advertising works. We will use a simple step by step method, which will keep you 100% involved in, which has proven to be quite effective for our clients in the past.
During the first step, we will examine your competition, find the right advertising angle, and establish the right goals for your banner ad campaigns. Additionally, we will also assess your site's ability to handle large volumes of traffic and take appropriate measures. Keep in mind that effective banner ad campaigns is just as much about conversion rates as it is attractive traffic to your site. We will teach you what you need to know to track and optimize your results throughout the advertising campaign.
If your site is currently attracting traffic that is not being adequately converted, this can be a missed source of revenue for your business. Here are some of the goals that we aim to accomplish with banner ad campaigns:
Assist you in designing creative concepts
Creating banner ad copy for you
Designing the ads
Figuring out where to place these ads
Finding websites that will place the ads
Targeting your ads based upon visitor preferences
Webati is more than well equipped to handle all sorts of banners, from static to flash to motion to animated. It can be difficult to know where to begin. Fortunately, you don't have to worry about going through it alone. To find out more about what banner ad campaigns have to offer for your business, contact Webati today!