Are You In Need of Sales Page Copywriting Services?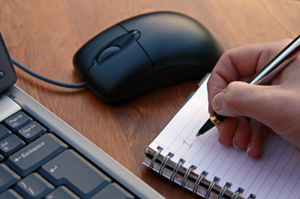 If you are in need of professional, high quality sales page copywriting, then you have come to the right location. Webati is a California based Internet marketing firm with years of experience in sale page copywriting. Through our copy, we have increased the search engine rankings of our clients' sites, increased the amount of traffic driven to their sites, and increased their sites' conversion ratings.
At Webati, we distinguish ourselves from our competition in sales page copywriting in several ways. First and foremost, our team of in house, professional copywriters will conduct an in depth interview with you to gather information on your company's products and services, your targeted demographic, and your industry market. This inordinate amount of research is going to form the basis for your sales page copywriting.
Next, our team of writers, developers, and designers will sit down with you to devise a clear and concise plan for your sales process. In doing so, this is going to assist them in determining where your site's traffic will be coming from. Using these details, they will be able to produce compelling copy that captures their attention.
Finally, we will use all of the information we have gathered to create irresistible sales page copywriting that is designed to be appealing to the needs of your company's targeted demographic and that will give you a leg up on your competition. However, you may rest assured that you will be involved through each step of the creation process and that you will have the final say so and approval in any item we create.
What sets our sales page copywriting apart from that of our competition is that we pay attention to the small details. Producing the powerful written word is only the beginning. Our design team will work with our copywriters to produce an overall design and layout for your copy that magnifies its appeal. When you choose to work with Webati, you will be provided with unlimited access to our entire team of professionals!
If you are interested in seeing what sales page copywriting from Webati can do for your business, we would strongly encourage you to contact us today. We can easily be reached via phone and email, and your initial consultation is always 100% free. You have nothing to lose, but everything to gain, so give us a call today!