Affiliate Marketing: Start Preparing For 2013 In the Fourth Quarter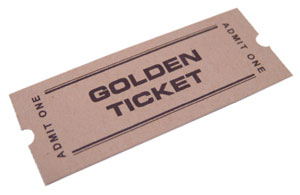 Here, at Webati, we've having difficulty believing that we're already a month into the fourth quarter of 2012. For most of our affiliate marketing clients, their current marketing initiatives are centered around the upcoming holiday season. However, now that those campaigns are in full swing, we believe it's time to switch our attention over to planning strategies for 2013.
When your revenue has increased significantly, it is going to provide you with higher visibility within your affiliate marketing organization. It is also going to make it easier to have your budget approved for next year. Identifying any inefficiencies in your program is going to bring about improvement in your business, and we'd like to share our top 3 recommendations for our clients to improve their affiliate marketing efforts in 2013.
Start creating your affiliate marketing plan for 2013 now!An affiliate marketing plan is going to be one of the most critical documents in your docket; however, you'd be surprised at the number of our clients who originally neglect creating this type of blueprint. This marketing plan should be spelled out month by month for the upcoming year. At Webati, the best affiliate marketing plans that we create for our clients include a few essential elements, including promotional calendars, affiliate incentives, a strict schedule of product releases, and timelines in which promotional materials should be refreshed.Whether you choose to engage our services to help you come up with an affiliate marketing plan, or choose to go at it by yourself, there are several considerations you are going to need to keep in mind. First and foremost, your affiliate marketing plan isn't a how to guide. It is a strategy guide. Secondly, be aware that even the most carefully laid plans are going to change at some point throughout the course of the year.

Finally, if you can't devote the time to writing an affiliate marketing plan for the entire 12 months of the fiscal year, at least take the time to write out a quarterly plan. For many of our clients, we review these plans every 3-6 months to ensure that they are in line with the priorities of our clients.

Don't forget to update your affiliate recruitment pipeline.The fourth quarter is historically the best time for increasing profits, but by the same token, it is one of the worst times of year for recruiting new, high quality affiliates. Most top of the line, desirable affiliates are going to issue a merchant freeze in the months preceding the holiday shopping season. The main reason why most affiliates institute a merchant freeze during this time is because they do not want to accidentally introduce any element that could have a negative effect on traffic generation or page revenue.Both are items which translate to revenue.If you do not already have one, now is the time to create your affiliate recruitment pipeline. Strive to find affiliates that align with your brand and specific product offerings. Each time a potential recruit is identified, place them in your pipeline and begin to track their progress. To keep the scope of this project more manageable, keep your tracking limited to affiliate partnership opportunities.
Take the time to identify the resources you are going to need to succeed in 2013.Between creating your affiliate marketing plan, updating your recruitment pipeline, and all of the smaller tasks that lie in the middle, you may find the amount of work you are faced with to exceed your available resources. This is where the services of an affiliate management agency can be of enormous benefit, and this is where Webati can step in to be of assistance. Having the additional help to manage your affiliate channels is going to provide more affiliates and more revenue for your business. With our affiliate marketing services, you will be able to enjoy the benefit of industry expertise and experience and use it to your benefit. In 2013, our services will reduce the amount of time that is needed to begin seeing the results you are looking for, having a positive impact on your affiliate marketing efforts.