A 5 Point Checklist to Help You Choose the Right Local SEO Tools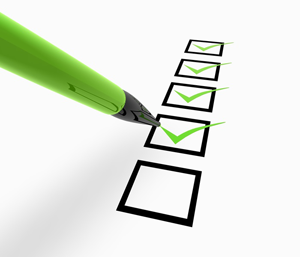 When it comes to local SEO, it is going to be vital for you, as a marketer, to understand the SEO tools you are using and how they are of benefit to your business. There is an obvious need for the tools to fit an exact purpose. However, you must consider the fact that the more time you spend using the tools, the more familiar and reliant you are going to become upon them. Your clients will become familiar with the specific reports they produce, and it will become much more difficult for you to switch SEO tools down the road. This is why it is important for you to make the right choice in the first place.
In addition to thinking about what your needs are today, you are also need to consider what they will be in 3 months, 6 months, 12 months, and even 2 years from now.
If you need assistance in choosing the right SEO tools, we would recommend that you contact us here at Webati, but in the meantime, here is a 5 point checklist to assist you in choosing the right local SEO tools!
What is the depth of the tools vs. their breadth?
There are some SEO tools that cover a broad spectrum of reporting and monitoring. On the other hand, a select few tools are going to specialize in a particular area. The

SEO tools

that you choose for your business are going to need to reflect the products or services that your business plans to offer. For example, are you going to need detailed specialist tools or will a jack-of-all-trades tool work best?
Is the cost of the tools you choose going to fit within your budget?
SEO tools are going to vary greatly in terms of pricing, even though they may actually be little difference in the tools themselves. Therefore, you are going to need to do research regarding the tools' pricing model. For example, some of the pricing models you will have to choose from include 12 month discounts, price per location, and subscription fees. Price scales are also going to be important. For example, if you were to add more reports and clients, will the cost of the tool go up?
How will your selected tool gather its data?
Most SEO tools are going to use one of two methods to gather data: scraping or APIs. If APIs are going to be used, then you will need to determine what type of monitors the API uses to track changes in the data sources. Additionally, you will also need to know what types of SLAs are offered for updating the services when new changes come about.
How often are the SEO tools going to be updated?
It is going to be critical that the SEO tools you choose are regularly updated and refreshed. In most instances, new updates will be announced via change logs or blog posts. Before selecting a tool, do a little research and see when the last update to the tool was made and how many updates have been made over the course of the last 12 months. Additionally, you will need to determine whether you will be provided with automatic access to updates as they come out or if you are going to need to pay for the updates. If you must pay for updates, it is going to change the overall cost of the package price.
Are customer and technical support going to be provided?
Finally, as with any type of sophisticated software, malfunctions are bound to occur. It is also likely that you will have questions about how to properly use the SEO tools along the way. It is important to ascertain what types of customer and technical support are offered and how long the average response time to an inquiry is. Will the manufacturer offer email support, phone chat, live chat support, or all three? If you need to talk to an actual representative, can you? There is nothing more aggravating than having your emails go unanswered.
There are a wide range of different SEO tools to choose from out there today. If you need assistance in choosing the right one, contact us at Webati today for assistance in building a customized plan to ensure the success of your business!