5 Pieces of Information the Mobile Marketing World Needs to Know About Passbook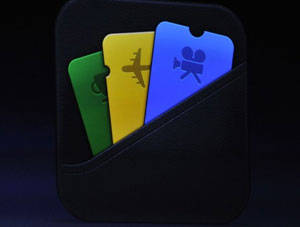 In the last couple of months, it has been impossible for the mobile marketing world to ignore the presence of Apple. The official release of the iPhone 5 was announced in September, and this was the same day that Apple chose to roll out the iOS6, their newest operating platform for the iPhone. One of the most important features that arrived with the introduction of iOS6 was Apple's Passbook.
For mobile marketers, Passbook provides many marketing opportunities in the fact that we can now offer coupons, tickets, loyalty reward cards, and much more in one centralized location for our clients. If you haven't yet taken the time to explore all that Passbook has to offer to mobile marketing, here are 5 essential pieces of info that you need to know.
1) One of the driving forces behind Passbook, and a feature that makes it invaluable to mobile marketing, is that it kills in the location based app market. For example, if a customer chooses to accept a coupon, ticket, etc. from your business, then as long as they have that item in their Passbook, then you are being provided with permission to communicate with them.
2) Passbook is an app that cannot be deleted from the iPhone, because it comes preloaded on the iOS6 operating platform. While individual items can be deleted from Passbook, the process of deleting individual items is tedious for the user. This is one of those rare instances where an unfriendly user interface is actually beneficial to mobile marketing.
3) Passbook functionality is easily integrated with the majority of available mobile applications. The primary benefit in this is that your business will be able to deliver via the web or email. This ability ensures that almost any type of company can take advantage of Passbook's features.
4) As mentioned earlier, the location awareness capabilities of Passbook are second to none. For you, this offer an advantage in the fact that you can message a customer with promotions or offers when they are physically near your business's store. Unlike other location based services, a client needs to only activate an item once for you to be able to create ongoing dialogue. Passbook also features great date awareness, so you can automatically trigger content according to what season or holiday it is.
5) Finally, Passbook offers mobile marketing the ability to customize the items they feature within Passbook, including messages, QR codes, and barcodes.
Apple's Passbook is a wonderful tool now, and we can only imagine that it is going to get better with time. Have you found any unique, wonderful uses for Passbook yet? Drop us a line in the comments section below and let us know!